The Hometastic Box is a seasonal subscription box that simply
helps you to create an impressive space that you will LOVE!
Get 20% off your 1st box on a 12 month plan
Four to six quality home decor products carefully chosen by Jane to help style your home and reflect the season.

Items in neutral tones to blend in with existing your schemes & some pops of colour to add interest without too much change.

Beautifully packed & delivered free of charge directly to your door. 

Helpful tips for styling your goodies to make decorating your home easy & fun.

Special surprises and treats. A gift to yourself!

Invitation to our friendly private Facebook group to share ideas.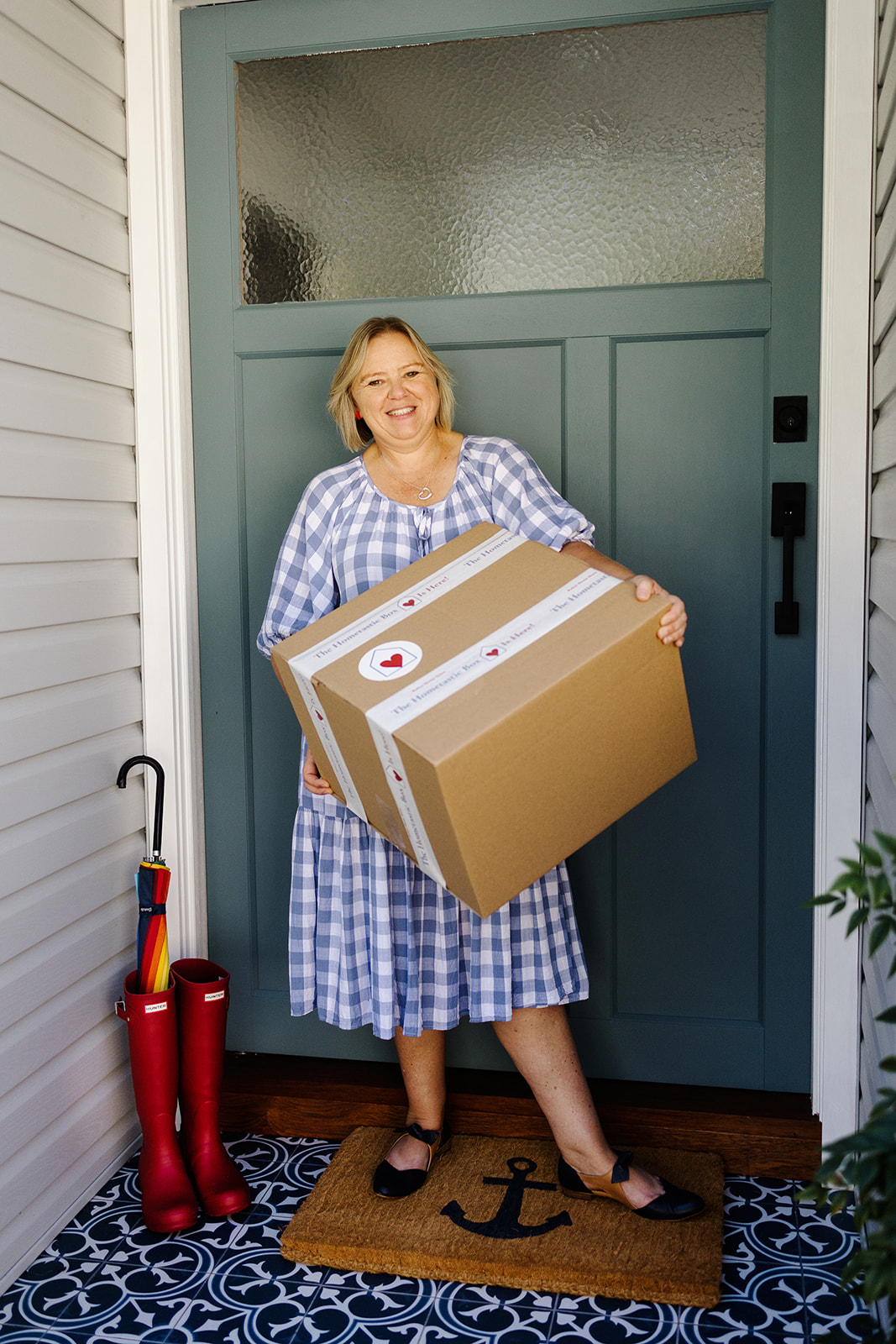 Winter Box Closed.
Order the Spring Box now!
Shipping commences 5th September 2022 
Subscribe to The Hometastic Box
Subscribe before the 1st of September
to get the next quarter's Spring box! 
We prepare your box for shipment
We prepare your first box ready to be shipped around the 5th of September! 
Get ready to style your home
Enjoy the unboxing and creating the home of your dreams every quarter!
/** * @var $module \Ucraft\Module */ ?>
Helen

"I have received my second Hometastic Box and it is such great value and I love the surprise element of never knowing exactly what I will receive. I do know, however, that it will be of great quality and the decor items, while being unique, are complementary to most interiors."

Fiona

"The Hometastic Box is so great. I absolutely loved everything Jane had included in it. It arrived in Perth on a wet wintery day and was saved for evening. The items were beautifully wrapped (increasing anticipation) and sorry, I should have remembered to photograph the unboxing. I love them all and now am excited for the next box. The throw has been claimed by son and the mug used all the time. Such a great idea and so many items inside there is one for every room! Many thanks Jane."
Look what was past boxes!
Frequently Asked Questions
All subscription boxes ship at the same time – on or around the 5th of March, June, September and December. So it should end up at your door within 7 to 10 days.
Definitely not! You can skip or cancel at any time. Please note that if you are on a12 month commitment plan, you have committed to pay for that full period of the subscription. You can skip months during a commitment term.
What is the cancellation policy?
If you are on a quarterley plan you can cancel anytime. If you agree to a 12 month subscription you need to stay for the full commitment period. We do not do refunds on the already sent box. To cancel your subscription, log into your account.
Currently our subscription box is only available in Australia. We hope to extend to New Zealand soon.
Can I give a subscription as a gift?
You certainly can! You can add a gift subscription to your cart. Choose the length of their subscription and be sure that you correctly enter your billing address but THEIR shipping address.
Will the items you send me fit my home?
Yes. I will work hard each season to find products that will fit into your home. Most of the items are of neutral tones to blend in with most rooms. I will add some pops of colour that will fit in a room without changing the scheme too much.
What if I don't like something?
I'm quite confident you will love everything however can I suggest you consider regifting unwanted items or donating to charity.
Can I chose what's in my box?
Each season's box is carefully chosen in advance. That means that every 3 months, you get to enjoy opening a new surprise! At this time, you can't choose what will be in your box… but rest assured we will find and send you some beautiful products.
I'm sure I could find products like this cheaper at other stores. Why should I buy from Ruby's Home Store?
While some people LOVE shopping, we know that most of us are juggling extremely busy lives.
Maybe you never have time to shop from store to store for the "perfect" item at the "perfect" price.
If you have to take kids shopping is just not fun at all.
Once you find the perfect product you find it hard to know how to style it.
The closest store is an hour away and you would rather stay at home anyway.
Basically life just gets in the way and we are here to make it easier for you.
Besides how much fun will it be to have a beautiful box delivered to your door every quarter?
Can I earn or redeem Ruby's Reward Hearts on Subscription Boxes?
Unfortunately the website we are using for subscriptions will not allow Ruby's Rewards to be earned or redeemed on the Subcription Boxes. You will have one account on the main website and another if you purchase a box subscription.
Hi, I'm Jane the owner of
Ruby's Home Store
an online store with quality
homewares you will LOVE and
best of British design.
Welcome to The Hometastic Box!